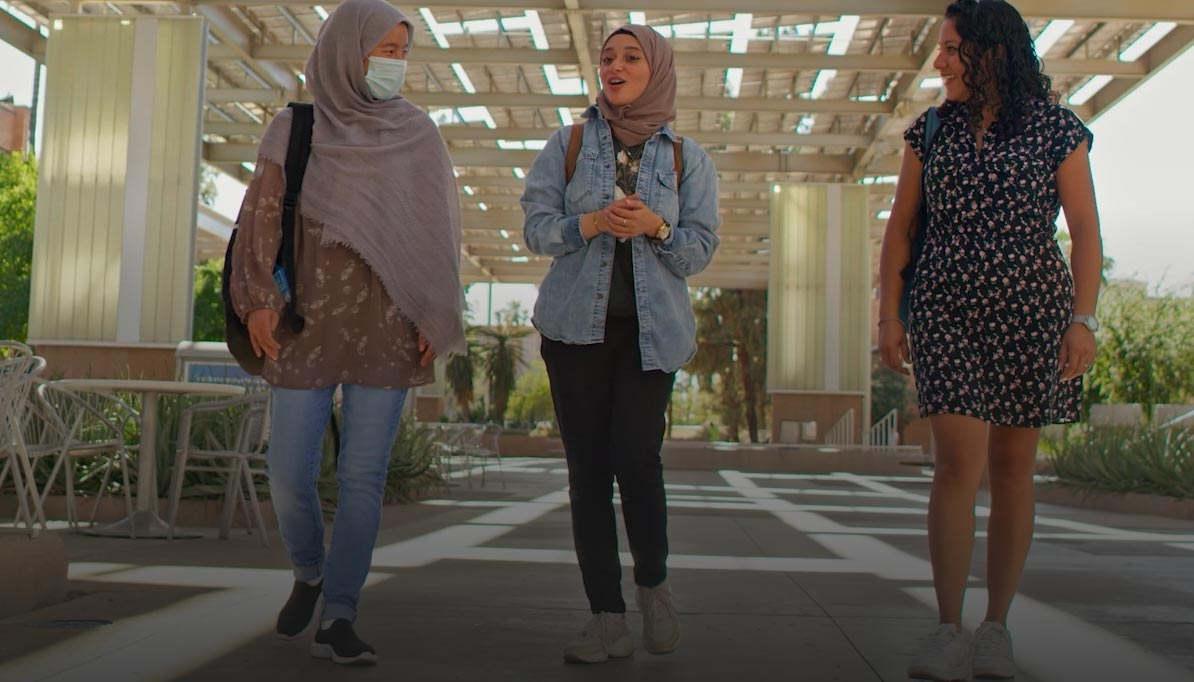 Transforming educational access for learners around the world
Inspiring the
next generation

of global leaders
At Arizona State University, we are forging a new role for higher education in the world by engaging with people and issues locally, nationally and internationally. As the New American University, we aim to serve global communities by providing multiple pathways to global opportunities for students, ASU units and partners around the world.
What we do
Sustainability, business development, robotics, medicine and more. Our world-class programs, faculty, and engagement abroad reflect the issues we care about and real-world impact we hope to provide in our increasingly global community.
 
Our initiatives
Where we are
ASU's global activity surpasses 40,000 sponsored projects, online innovations, alumni chapters, academic partnerships, study abroad programs and more around the world.
 
View Global Scope
Global resources
ASU Global is committed to providing resources and guidance for inbound international students, U.S.-based students seeking global experiences and for ASU units collaborating on research and teaching projects around the world.